INTERIOR TRANSPARENCY
Maximum transparency from the inside without appreciating the operation of the digital system.
PERFECT DIGITAL IMAGE
High quality digital images without interruptions on the screen.
FULL INTEGRATION IN ARCHITECTURE
The specially designed mediaglass facades can be adapted to different façade systems. From skyscrapers to fronts for entrance facades.
The screen maintains a high transparency.

No interruptions on the screen.

Special facade design systems: For new projects or renovations.
All design options: Double glazing with solar control layers, silk screen paintings, laminated glass, etc.
WELCOME

TO THE WORD

 
OF
           

for independent facades, integrated into large glass facades or also for specific design entrances. The Mediaglass screen is completely integrated into the building envelope, allowing any possibility tof design for the Architect and the Property to display Art Media images or Corporate Image Advertising. The digital facade will replace Posters, digital posters or even lighting installations.
PatentEd 
LED CHANGE SYSTEM WITHOUT HAVING TO DISCARD THE GLASS
Thanks to this procedure for which a world patent was established, simple management and maintenance of the LED system is achieved without having to discard the glass. In December 2010, the first mediaglass ® façade with dimensions of 11.50 m x 2,00 m and 31,500 Pixel was made. Since then it fascinates the visitors of the IMAGINARIUM on Calle Serrano in Madrid, Spain.
The first transparent video screen with optimal visibility by day and night.
Mediaglass is the skin, the envelope, so the facade can look the same everywhere.
Patent for changing the LED system without discarding the glass.
Unlimited possibilities to combine the facade, glass design and video viewing options.
Inside the building you see perfectly what is happening outside, with a very low internal reflection.
The integrated LED system between glass layers is fully protected and offers the best video quality during the day and at night.
Each piece of the facade can be changed, including the entire LED system.
Low energy consumption and Mediaglass, as part of the façade, is able to produce incomes.
Light
Integration of LED technology in glass will give light and life to a normal façade.
Energy
Very little amount of energy is needed to achieve an incredible impact.
Design
There are no barriers to changing the normal skin of a building and introducing design with movement.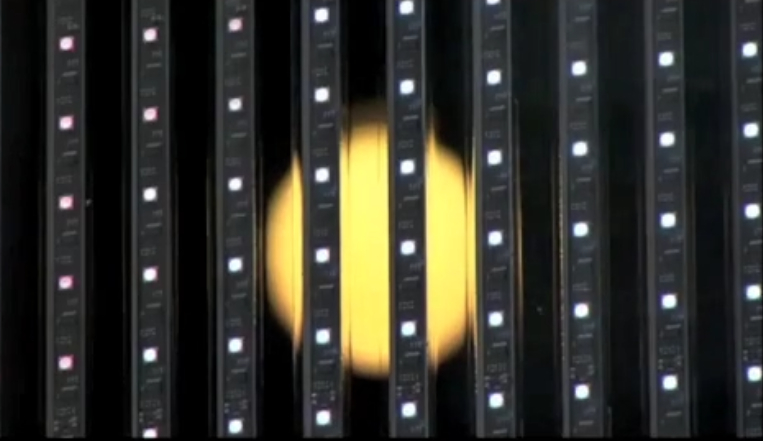 INTEGRATION INSIDE THE GLASS
Glass is the skin, it is modern, useful and perfect for energy efficiency.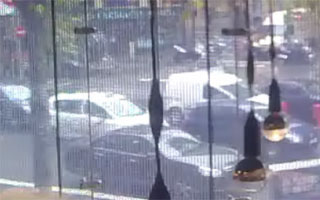 TRANSPARENCY
Conservation of transparency so that you can always see what is happening outside.