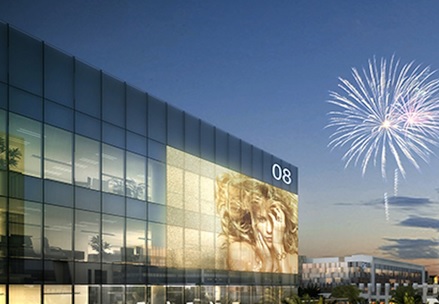 Silicon Park - Dubai
End of 2019, DSOA in collaboration with DAR awarded Mediaglass GmbH as supplier for the installation of 4 big mediafacades in the Silicon Park development in Dubai.
This special project design, full adapted to environmental and visual conditions, will be the biggest visual communication tool completely integrated in glass facades worldwide. As additional advantages it will offer most modern German technology as well as the best possible visual quality result with high inside transparency for the tenants of the office buildings.
Engineering work development was finished successful beginning 2020. DSOA and DAR agreed the full acceptance of this impressive technology and production will begin end of spring 2020.